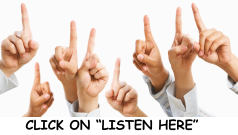 Glad you made it! Now quick! Whip out your smartphone...
Thanks for taking the time to stop by. If you've got a barcode scanner app on your smartphone, and most people do, then scan the qcode block above and you'll have all my information instantly in your contacts.

I'll be updating this page from time to time, but for now, just click on the pointy-fingers and listen to some samples.